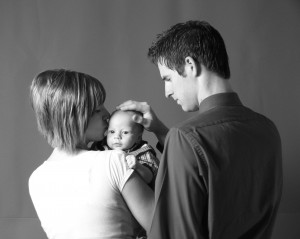 There are plenty of opinions in this matter, and people feel rather strongly in their positions towards if someone (especially an infant) should be or should not be circumcised, mainly pertaining to males.
This posting, as all postings on this site is based on scripture and not our opinions.
– Grace and peace … this is BibleStudyMinistry.com an Online Bible Study Supplement Source –
The bottom-line is that God made a covenant with Abraham to keep. This is the covenant; every male child of Abraham's house, physical and spiritual, needs to be circumcised. There may be a sigh of relief because some people presume they are not part of the household of Abraham.
Must Needs Be Circumcised
Oh contrary, if one wants to take part of Jesus, one is taking part in the household of Abraham. Please read the entire book of Galatians for clarification on this.
The original command from God was for men and women to have their sons circumcised on the eighth day (another spiritual meaning and implication), in all generations. This included those born from the mother and father, and those adopted and brought into the family (Genesis 17:12).
Must Needs Be Circumcised to Take Part of God
It does not matter if they are not of your physical seed, once they are brought into the family, or the commonwealth of Israel, they are yours and must needs be circumcised physically.
See verse 13 in Genesis 17
13 He that is born in thy house, and he that is bought with thy money, must needs be circumcised: and my covenant shall be in your flesh for an everlasting covenant.
If you're born in the house, or bought with money, a male must needs be circumcised, and God's covenant will be a signature or token of the everlasting covenant. Let's say someone decides to go with just the spiritual circumcision, that is circumcision of the heart (mind), that is like agreeing to purchase a house, but never signing the paperwork.
Male Childs Must Needs Be Circumcised
The signature is the physical circumcision.
People who choose not to have this uncomfortable, yet simple procedure done will have to face verse 14 of the same chapter, which says:
14 And the uncircumcised man child whose flesh of his foreskin is not circumcised, that soul shall be cut off from his people; he hath broken my covenant.
That soul will be cut off from God's people because they have broken God's covenant. Mothers and fathers who do not circumcised their males sons, but wait to let them do it or ignore it all together, may have to stand judgement for being an accomplice to the breaking of the covenant.
The circumcision is a prerequisite for anyone to enter into Jesus' temple in His Kingdom when He returns to the earth in the future. We can read in Ezekiel for that.
Avoid your own thoughts on this, maintain what the scriptures says, and the scriptures utters two strongly urgent words in the english language. Male child must needs be circumcised to enter into God's covenant.
Blessings in receiving this today!
Share the article on your favorite social media outlet; help the Word flow out into all nations!