Chapter 23 of 2nd Samuel begins with the last speech David made to the people of Israel as document in the king's records.
Welcome to BibleStudyMinistry.com's chapter summary series. If you need a quick summary of a chapter in the Bible, join us for the journey in our chapter summary series. You'll learn a lot in the process. Now back to 2nd Samuel chapter 23 summary.
David, the anointed of the God of Jacob, spoke to the people. He told them that the Spirit of the Lord spoke by him. God's word was in his mouth! His Word said that whoever rules over men MUST be just and fear God (hint, hint for today's rulers).
2nd Samuel Chapter 23 Summary
David continued saying, although his house is not flourishing, it eventually will. It will because God made an everlasting covenant with him and the house of Judah. David then acknowledges the mighty men who have been with him since the days he was running from Saul.
These men were powerful and valiant. One story is told how David thirsted and these mighty men went out of a cave surrounded by Philistines and brought back water for David to drink.
However, David humbly chose not to drink it because they put their lives to risk for him, so out of respect he poured it out on the ground to the Lord. I'm not sure to be upset or impressed?
Hope You Enjoyed this Chapter Summary
In all, David had plenty of valiant mighty men with him of Israel and also of Gath of Ham. This is 2nd Samuel, chapter 23's summary.
Selah
Thank you for joining us today, it's always a pleasure to have you. BibleStudyMinistry.com (BSM), believes the Bible is one assimilated account leading and pointing to Jesus the Messiah, His Kingdom on the Earth, and His Royal Family.

BSM also believes the Bible has a lot of profound and practical wisdom everyone can use in the journey of life and towards the Kingdom of the Lord.

Because of this, we blog and vlog on different study topics, chapter studies, current events, biblical interludes, and all things pertaining to scripture. We do all of this so we can share this story the best we can with you.

We appreciate and are grateful for all your love and support in all ways possible, even something as simple as leaving a cool or encouraging comment. Blessings to you.

Also, you're welcomed to join our newsletter, where we go more in depth with our studies, host question and answers, and dissect lessons in the Bible, we're pretty sure 90% of Christians simply aren't aware of.

We focus on subjects about Jesus Christ, history, prophecy, principle, and true gospel. We're sure you'll be edified and we'll be glad to have you.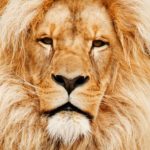 Sign up Today!
BSM
Elder Ishe for BibleStudyMinistry.com, your online, Bible Supplement source!
Leave a comment or read a previous chapter summary!
Chapter Summaries: 2nd Samuel Chapter 21 Summary
===
Share the article on your favorite social media outlet; help the Word flow out into all nations!