Zechariah and the Mount of Olives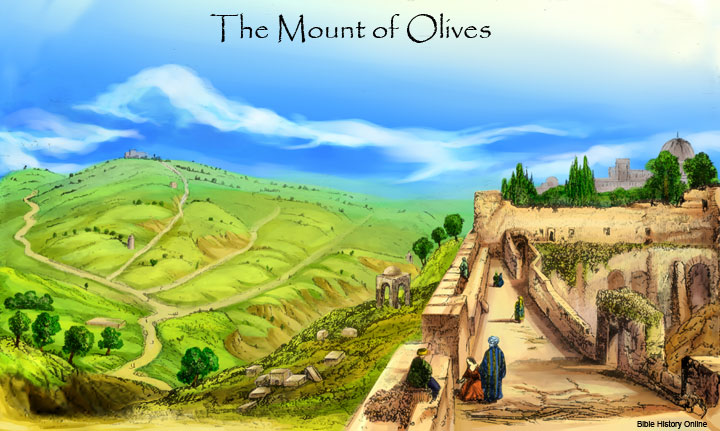 Zechariah writes about the coming of the Lord in chapter 14 of his writings.
Zechariah chapter 14
1 Behold, the day of the Lord cometh, and thy spoil shall be divided in the midst of thee.
2 For I will gather all nations against Jerusalem to battle; (skip to next verse)
3 Then shall the Lord go forth, and fight against those nations, as when he fought in the day of battle.
4 And his feet shall stand in that day upon the mount of Olives, which is before Jerusalem on the east, and the mount of Olives shall cleave in the midst thereof toward the east and toward the west, and there shall be a very great valley; and half of the mountain shall remove toward the north, and half of it toward the south.
In the day of the Lord, which is when the Messiah returns to the earth, all nations of the earth will gather to fight against the Lord.
The Lord will fight them and finally His feet will stand on the mount of Olives. This is what the angels told the disciples as they gazed in the sky at the Lord's ascension in Acts chapter 1.
The importance of this is that the Lord is coming back to the earth!
BSM on Facebook (like this, like us on FB) 
(have a twitter account? Follow us)
Share the article on your favorite social media outlet; help the Word flow out into all nations!