All BibleStudyMinistry.com articles can be read in 51 languages by activating the "Translate into Your Language" drop-down menu on the top right-side banner of our website (Desktop version).
Questions and Answers from BSM Newsletter
Today's question is:
What is the meaning of Judgement day and How to be a good leader or founder?
These are great questions; for the record guys keep them coming. Simple; in Matthew 28:18, Christ declared that ALL POWER (authority) was given to Him in Heaven and Earth. This is Christ's show, to the glory of the Father.
This being His show is not new either, in Psalm 2:7, the decree was declared and Christ was given the nations for His inheritance and all the earth for His possession. Genesis 18:25 acknowledges Christ as the Judge of all the earth. He judges everyone.
Thus, Judgment Day is the day when all the sons and daughters of God will stand before Him and be judged for everything they did while in the flesh. Nineveh will rise in judgment, Sodom and Gomorrha, even the fallen angels that left with Satan, all these will be judged on Judgment Day.
The Judge of All the Earth
In addition to this, Christ will give the judging process to His saints (1 Corinthians 6:2). The saints must be righteous and uphold the law and they will at that time. That time and day are just before and immediately after His millennial rule upon the earth.
As it states in Ecclesiastes 12:14, God will bring every work into judgment, with every secret thing, whether it be good, or whether it be evil. It is an appointed day, in which He will judge the world in righteousness by that man whom He hath ordained (Acts 17:31).
This is why we are writing and screaming REPENT and change your ways, be baptized for the remission of sins, and receive the gift of the Holy Spirit.
How to be a good leader or founder?
It is different in the carnal and spiritual world. In the carnal world, just be sure of yourself. If you are not sure of yourself, sit down until you are sure of yourself. People follow people who are sure of themselves and their mission (even if they are leading them nowhere).
Sometimes we like to be sure we are going nowhere. Therefore act like you know what you're doing, but your act has to be Oscar-worthy (yes, touchy timing – and for the record, Will Smith was wrong, period (and say the period)).
Make sure you're act is very believable or just be sure of yourself and your mission. Now the spiritual leader does not and cannot act. Spiritually led people can smell a fraud from New York when they are in LA. To lead in the spiritual world, you must put it in your mind that you are going to serve the people.
Know Thyself
You are already sure of yourself because you have been shown or reminded of who you are. Nothing can stop a man or woman who knows who they are. It took me some years to fully learn this. However, the Father has shown me and it helps me lead today.
And if you truly want to lead, be sure of yourself, be sure of your mission, and be sure you only desire to serve the people. The desire for accolades, awards, money and material must go. The reward is one sentence by the Father and Christ; "Well done my son or daughter!"
I pray this has been edifying in the name of the Son of God.
Elder Ishe / Brthr Nhmyh
BibleStudyMinistry.com
---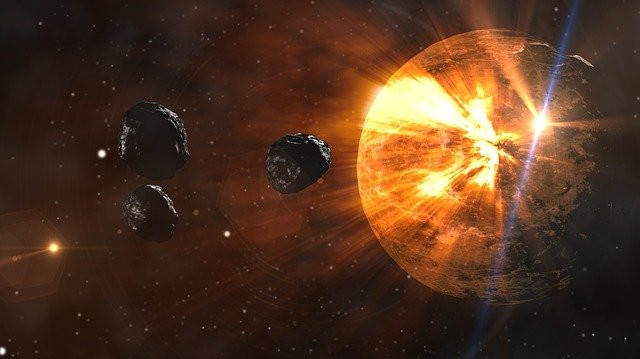 Share the article on your favorite social media outlet; help the Word flow out into all nations!