This Saying is Commonly Reported Among the Jews: 11 While the women were on their way, some soldiers who had been guarding the tomb went into the city. They told the chief priests everything that had happened. 
12 So the chief priests met with the leaders and decided to bribe the soldiers with a lot of money. 13 They said to the soldiers, "Tell everyone that Jesus' disciples came during the night and stole his body while you were asleep. 
14 If the governor[a] hears about this, we will talk to him. You won't have anything to worry about." 15 The soldiers took the money and did what they were told. The Jewish people still tell each other this story.
---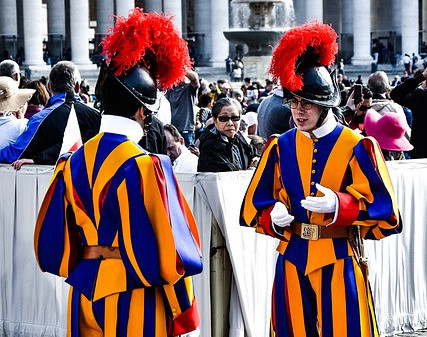 ---
The angel that opened the tomb would have got the Roman guards' lives taken because this would have allowed people to take the LORD's body. Guards that didn't guard were put to death. Luckily for them, the Pharisees covered for them as a tremor of an earthquake took place.
Today, nonbelievers still suggest and say Christ's body was taken away by His disciples to perpetuate the lie. But what will they do and say when the LORD ALMIGHTY returns in His full glory?
---
Blessings and welcome to BibleStudyMinistry.com. Here at BibleStudyMinistry.com
(BSM), we believe the Bible is one integrated story that leads to Yashaya the Holy Messiah (Jesus Christ), and to His Kingdom on the Earth. 
BibleStudyMinistry (BSM) is an online Bible study supplement source. We are readers, students, teachers, and ministers (stewards) of the ALMIGHTY proclaiming the Kingdom of POWER (Elohim).
To make the best use of our website, and the educational information all published for free, it is best to join our newsletter and to read up on the lessons as much as possible, and study with us weekly.
7
Share the article on your favorite social media outlet; help the Word flow out into all nations!