Blessings from Bible Study Ministry, we're glad to have you visit our website. Below we have some wise words from Proverbs, worth a ton in gold, and will be helpful to your walk with Jesus Christ and the Father. Get understanding with all things, AND wisdom is the principle thing, therefore let us receive it today. This wisdom  will lengthen our days! God bless you this day!
Daily Wisdom Bible Study – The Multitude of Words
14 Wise men lay up knowledge: but the mouth of the foolish is near destruction.
Men of wisdom lay up knowledge as a carpenter builds a house. They do this by learning and applying (not just learning). The foolish is near destruction, and they lead their way with their mouth!
15 The rich man's wealth is his strong city: the destruction of the poor is their poverty.
Immediately, the average person thinks "rich man" is referring to one with great financial wealth. However, rich can refer to anything one is rich in. Wealth, health, finances, knowledge, etc., the rich man (or woman's) wealth protects them. The poverty of the poor is their destruction. Why? They constantly think of their poverty and it leads them in the path of more poverty until it destroys them.
The Multitude of Words – Wants Not Sin
16 The labour of the righteous tendeth to life: the fruit of the wicked to sin.
The righteous labor, they work, and it tends to life. Those ministers and servants working in the vineyard of the God of Israel are looking for the ultimate reward, that of eternal life. The thoughts and deeds of the wicked tends to lead them to sin. The wages of sin is death!
17 He is in the way of life that keepeth instruction: but he that refuseth reproof erreth.
If getting and keeping instructions is something you favor, you are in the way of life. But if you refuse to keep instruction, and refuse to be corrected, you will error in your ways.
18 He that hideth hatred with lying lips, and he that uttereth a slander, is a fool.
This is done often in society, people secretly hate or dislike someone and with lying lips the cover it up. In their mind they say don't like this person, but when the person comes upon them they smile and say, "Hey girl…" Nevertheless, behind their back they utter slanderous words against the person. If you'd like to see this in action, watch any reality TV show. The person doing this is quote by Solomon as being a fool.
The Multitude of Words – Daily Wisdom
19 In the multitude of words there wanteth not sin: but he that refraineth his lips is wise.
One who talks a lot (multitude of words), can lead themselves to sin and troubles. The one who controls their talk, is wise!
This is our daily wisdom Bible study for today, thank you for joining us, and God bless and establish you for applying them into your life daily. Don't forget to look into other studies we have on our website, and join our newsletter, if you have YouTube, subscribe to our YouTube Channel, follow us on Twitter, and like our Facebook page. We thank you and God bless you in Jesus name!
BibleStudyMinistry.com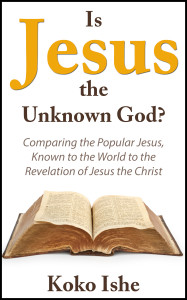 What is going on? We just had a great launching of our new book, Is Jesus the Unknown God? and it was a success, the book was free on Kindle for Download. We are excited and we hope you got a chance to download this book for free, if not no worries, we'll have another free promo in about 3 or 4 months! Don't want to wait that long? Just purchase the book for a love gift amount, as all funding through books go into continued work of the Lord.
It is a phenomenal book that we're sure you'll enjoy (if you desire to serve God in truth and love His Word). Thank you and God bless you!
Also, you can read our book and share it with others, and we CERTAINLY WOULD LOVE COMMENTS AND FEEDBACK ON AMAZON or on our website! God bless!
Share the article on your favorite social media outlet; help the Word flow out into all nations!