What Bible Study topic, subject, or chapter would you like to learn in more detail? We are opening those again now that the Father is once again, sending His Spirit to gather His saints once again for the last time; we feel the need to address questions.
Many of the responses are not so clear questions, but we'll do our best to answer them as well as we can.
Questions and Answers from BSM Newsletter
What is a Marriage supposed to look like and "I think" Matthew 18,19, the commandments that are required today, grace and not works Ephesians 2:8-9?
I'm not sure if this question meant Matthew 18 verse 19 or Matthew chapters 18 and 19, they feel are the commandments we are required to keep today. That grace and not works is the emphasis.
Since this is what Matthew 18:19 says…
19 Again I say unto you, That if two of you shall agree on earth as touching any thing that they shall ask, it shall be done for them of my Father which is in heaven.
I will gather this question or statement was referring to the teachings of Christ in the entire chapters, 18 and 19. To address the first, this is correct; Christ gave new commandments bundled with the old; they either strengthened the old or tightened the way they are kept.
The Old Testament children of Israel kept laws that pointed to Christ and His teaching. They were under the Order of Levi or Aaron. Yashaya (Jesus) Christ gave commandments we can read in the gospels, and He is the High Priest and King after the Order of Melchizedek.
His commandments override those of Aaron and Levi and any other order on the earth. In Matthew 22:36-40 Christ cleared up what I believe this questioner is attempting to say.
Matthew 22:36-40
"Master, which is the great commandment in the law?"
"Jesus said unto him, Thou shalt love the Lord thy God with all thy heart, and with all thy soul, and with all thy mind. This is the first and great commandment. And the second is like, unto it, Thou shalt love thy neighbor as thyself. On these two commandments hang all the law and the prophets."
All else are sub-commandments that push us to keep the great two commandments.
Now concerning marriage, this institution is between man and woman (one man one wife). Divorce is only accepted by way of fornication via adultery.
Lastly, Ephesians 2:8-9 grace and not works. We would have a clear contradiction in Ecclesiastes 12:13-14 where it reads:
13 Let us hear the conclusion of the whole matter: Fear God, and keep his commandments: for this is the whole duty of man. 
14 For God shall bring every work into judgment, with every secret thing, whether it be good, or whether it be evil.
Every work will be brought into judgment, good or bad.
Revelation 20:12
"And I saw the dead, small and great, stand before God; and the books were opened: and another book was opened, which is the book of life: and the dead were judged out of those things which were written in the books, according to their works."
We are judged according to our works. So Paul writes in Ephesians that by God's grace we are saved through our belief. It's not that we ourselves did anything but it is the gift of God. We can't boast in our works because then everyone would boast about how good they've done or been.
The works Paul is teaching against is the law of the order of Levi, animal sacrifice. Christ teaching us the Father's ways is the gift. If we believe (have faith) and walk in it, we are saved. This is the gift of God, to work the good works by the knowledge of Father through Christ.
In regards to marriage, we've written a secular book on what that should look like and how it should be attained. See the book Business and Merchandise!
I pray this has been edifying in the name of the Son of God.
Elder Ishe / Brthr Nhmyh
BibleStudyMinistry.com
---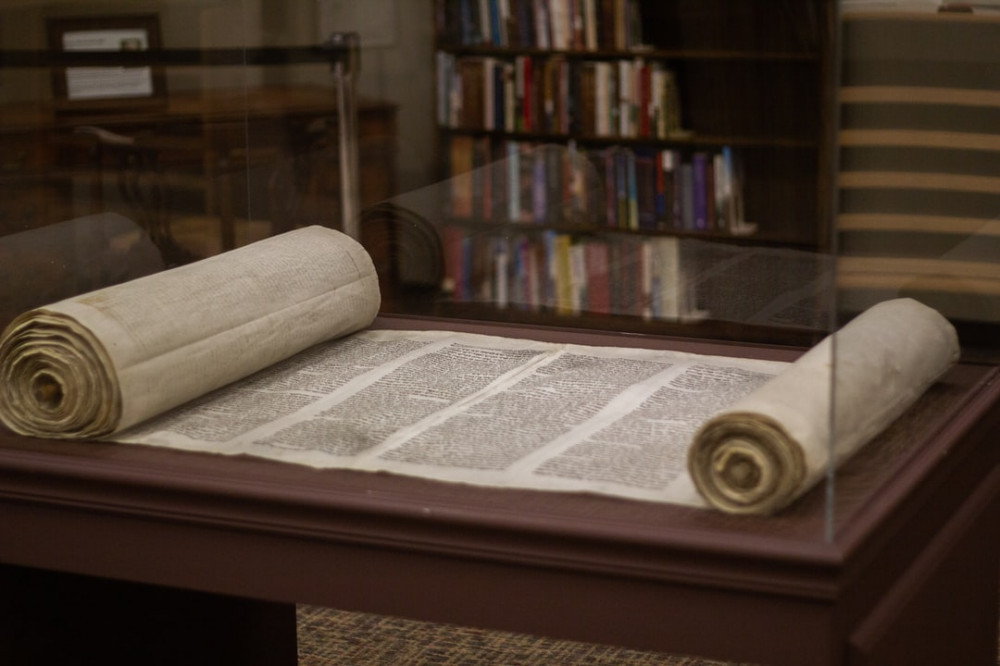 Share the article on your favorite social media outlet; help the Word flow out into all nations!