Exodus Chapter 40 Summary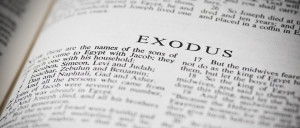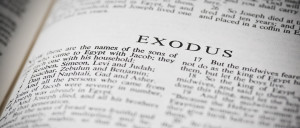 In chapter 40, God commands Moses to set up the tabernacle of the tent of the congregation on the first day of the first month.
The children of Israel also were to put the ark of the testimony in the tent and covered the ark with the vail.
Aaron and his sons are to come to the door and are to be washed with water as well as anointed and given holy garments to minister in the priest's office. The same is to be done to his sons.
Their anointing is to be an everlasting priesthood throughout their generations. Moses does all that God commands.
Finally, in the first month of the second year (of them coming out of Egypt), on the first day of the month, the tabernacle was reared up.
Moses finished the work God commanded him, and then a cloud covered the tent and the glory of God filled the tabernacle. God's presence forced Moses to get out of the tent because the cloud abode thereon.
Please it to the Father to add blessings to the reading and doing of His Holy Word through His Son Jesus Christ. So Be It!
We welcome you to join Our Newsletter for 9 Special Studies and a New Study Every Week Sent to Your Email Address in text, audio, or video form. Also you'll be first to know when we have live Bible studies online or prayer calls!
Read Exodus Chapter 40 Here Now!
(have a twitter account? Follow us)
Share the article on your favorite social media outlet; help the Word flow out into all nations!