Welcome to Bible Study Ministry website, today we going to continue our study on Daniel chapter 7, Daniel 7 chapter Bible study, and we hope you can join us and become edified in this study of God Word via the prophet Daniel. We'll begin at verse one and you can read from your own bible or follow the scriptures below!
Daniel 7 Chapter Bible Study
This is Daniel 7 chapter Bible Study! God bless in Jesus name!
BibleStudyMinistry.com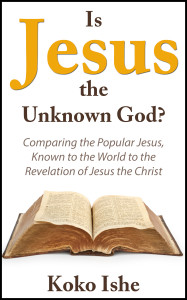 What has been going on? We just had a great launching of our new book, Is Jesus the Unknown God? and it was a success, the book is downloadable on Kindle for Download. We are excited and we hope you got a chance to download this book for the edification of your soul.

It is a phenomenal book that we're sure you'll enjoy (if you desire to serve God in truth and love His Word). Thank you and God bless you!
Also, you can read our book and share it with others, and we CERTAINLY WOULD LOVE COMMENTS AND FEEDBACK ON AMAZON or on our website! God bless!
If this has helped you and you believe it will help someone else…
Only if this was helpful to you Please Share It & repost it God bless you!
Share the article on your favorite social media outlet; help the Word flow out into all nations!