If it is said or shown that some police are killing at will at the slightest showing of rebellion or usurp of authority, a wise man will hear, and when in dialogue with a police authority, he will show the utmost respect and absolutely no rebellion. He will respectfully allow the officer to do his work, with no fear!
wELCOMe again to BibleStudyMinistry.com – Your Bible Study Supplement Source …
5 A wise man will hear, and will increase learning; and a man of understanding shall attain unto wise counsels:
A Wise Man Will Hear … And Will Increase Learning
If you are already wise, with more knowledge and learning, you will only become wiser. Men with good understanding gravitate to wise counsel. Why? It is because they understand things. They know where to play and where not to play.
6 To understand a proverb, and the interpretation; the words of the wise, and their dark sayings.

7 The fear of the Lord is the beginning of knowledge: but fools despise wisdom and instruction.
This is where wisdom begins. When one recognizes their "smallness," and they acknowledge the World's greatness, while displaying a respectful fear of this great Being and their Greatness, one now goes in the direction of knowledge, wisdom, and instruction.
Mankind has learned the sciences behind many things. We've learned about planets, stars, rotation of the earth, axis-points, solar systems, universes, and the list can go on and on.
Nevertheless, not one man in all of creation has the knowledge or ability to set mankind's own moon out in space and allow it to use the gravitational force set up by the Creator.
A Wise Man Will Hear … And Will Increase
It is wisdom to have reverence and fear of such a being who alone has the power. This is especially so if you know this Being is gracious and kind, and loving to those who are gracious, kind, and loving. Fear the God of Israel, and practice all His ways!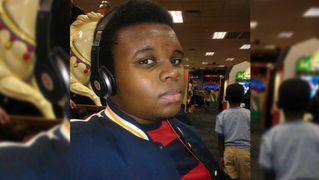 Share the article on your favorite social media outlet; help the Word flow out into all nations!