Greeting from Bible Study Ministry, we're glad to have you visit our website. Below we have  we have our daily wisdom for the day and pray it is helpful to your walk with Jesus Christ and the Father. Many people are bearing false witness against others to get ahead or to preserve their own tail, but it is not the way! READ USE and SHARE, God bless you this day!
Daily Wisdom Bible Study – A False Witness Shall Not Be Unpunished
5 A false witness shall not be unpunished, and he that speaketh lies shall not escape.
These things are recorded friends, being a false witness directly breaks the covenant with the Lord our God. Also telling lies, especially lies that harm others will be a snare to the one who does it. Such person will not escape or be unpunished. Know that the consequence, the reward for those actions are coming.
6 Many will intreat the favour of the prince: and every man is a friend to him that giveth gifts.
We have to understand that God is our provider. Sure we must be wise as serpents and harmless as doves in our endeavors, but there is no reason to be "kissing someone's butt" because they hand out gifts. Be thankful for such, but rely on the Almighty and God will always send the people needed to help our situations!
7 All the brethren of the poor do hate him: how much more do his friends go far from him? he pursueth them with words, yet they are wanting to him.
The poor mans brothers don't like him, so we know his friends stay away from him just as much. If this happens to you, it does not matter because people who stay around you because of the content of your bank account are not really brothers or friends.
8 He that getteth wisdom loveth his own soul: he that keepeth understanding shall find good.
We can always tell how much we love ourselves by how much wisdom we seek to obtain on a daily basis. When we've found understanding in life, no matter how odd or different the understanding is, know that a good thing was found.
A False Witness Shall Not Be Unpunished
9 A false witness shall not be unpunished, and he that speaketh lies shall perish.
Verse five repeated again! Some people think the repetition of scriptures are an error or reprint typos. I believe God is reemphasizing the vitalness of a particular point. That is wisdom!
10 Delight is not seemly for a fool; much less for a servant to have rule over princes.
Being pleasing is not proper or appropriate for a foolish person in much the same way for a servant to have rule over a prince. These are out of place notions, the wisdom here is to develop a pleasing attitude or personality.
11 The discretion of a man deferreth his anger; and it is his glory to pass over a transgression.
I simply love this single scripture; the cautionary practice of a man will put off his anger in the advent of frustration or anger come upon him. And because of that, it will be to his praise, his reward to control himself and pass over a transgression. Being cautionary will help him control his anger and not allow him to sin or lose his mercy towards others who sin against him. Have discretion friends and defer any anger!
Remember: A False Witness Shall Not Be Unpunished
I hope you enjoyed the  daily wisdom Bible study for today, thank you for joining us, and the Almighty bless and establish you for applying them into your life daily. Don't forget to look into other studies we have on our website, and join our newsletter, if you have YouTube, subscribe to our YouTube Channel, follow us on Twitter, and like our Facebook page. We thank you and God bless you in Jesus name!
BibleStudyMinistry.com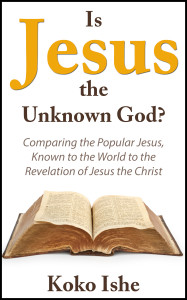 What is going on? We just had a great launching of our new book, Is Jesus the Unknown God? and it was a success, the book was free on Kindle for Download. We are excited and we hope you got a chance to download this book for free, if not no worries, we'll have another free promo in about 3 or 4 months! Don't want to wait that long? Just purchase the book for a love gift amount, as all funding through books go into continued work of the Lord.
It is a phenomenal book that we're sure you'll enjoy (if you desire to serve God in truth and love His Word). Thank you and God bless you!
Also, you can read our book and share it with others, and we CERTAINLY WOULD LOVE COMMENTS AND FEEDBACK ON AMAZON or on our website! God bless!
Share the article on your favorite social media outlet; help the Word flow out into all nations!