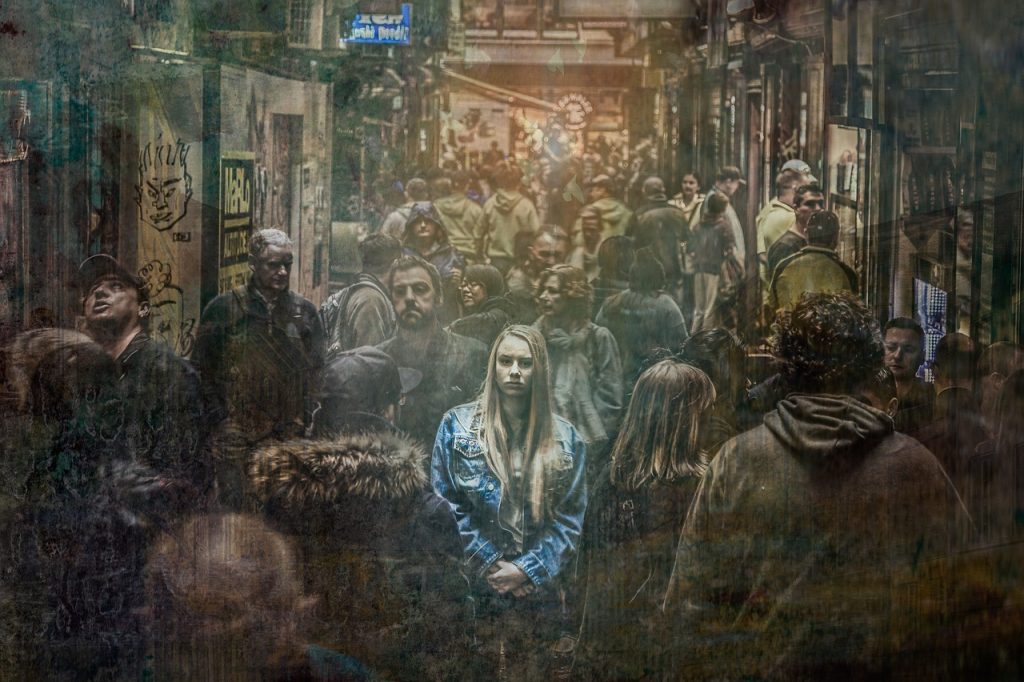 What Does the Bible say About Depression
Down moments where we do not feel good comes upon us all.  It does not matter if you have a zillion dollars or zero dollars, a full loving family or no one at all.  At times we all feel lonely, bad, sad, and depressed.
The hard part can be getting back up because we tend to think, why?  What is it worth getting back up just to get knocked down again?  There are plenty of causes for depression.  A holistic doctor once told me depression comes from the lack of certain minerals.
It could just be the momentum of life, a divorce, end to a deep relationship, a death of a love one, or a termination of a job. These all lead to the feeling of sadness and overall negative emotions. When the self-motivation is not cranking the car up, it is time for the Lord.
What are you DE-pressing…?
When the pills are not doing anything but keeping you in depression, it is time for the Lord. When the psychologist is only draining your bank account, a good place to go seek help for depression is Jesus Christ.
What does the Bible say about depression? First off, when you learn about God and truly know the power of our God, Jesus Christ, it makes life easier.  This is because there is no great sin that cannot be cleaned up by the blood and word of Jesus.
There is no burden to hard for anyone to bear that the Lord can't bear for them. The Bible tells us that the Lord is close to those who are brokenhearted and delivers those who are crushed in spirit (mind (Psalm 34 v17-18)).
Mourning is Turned into Gladness
Sometimes whenever I get down or hear bad news, I go pick up the Bible and begin reading in the book of Psalm. It is comforting for those who are down. I think about the expression and giving, helping another. I think about giving praise to the Most High.
In the same book of Psalm, chapter 30 the Psalmist writes, weeping may go on for the night, but joy surely does come in the morning. Bad moments do not last forever, unless you allow it to.  In the same chapter it says how God has turned our mourning into dancing and gladness.
This means you can go from depression to a great night out dancing knowing that God can take care of your problems. There will be highs and lows, day and night, storms and clear days; we have to endure the cycles of the world.
Cast Our Worries on Him…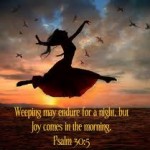 All throughout the Holy Bible Jesus is telling us not to fear or be alarmed.  He reminds us that He is our God, He will strengthen us and be our help and hold us up with His right hand (Isaiah 41 v10).
Peter tells us to cast or give ALL our worries to Jesus because He cares for us (1st Peter 5 v7).  As a Christian who believes on Jesus and the Almighty Father, who better to give your worries to than the Creator of the Universe?
It only makes sense. In a book I once read by a couple of successful men, they say that the best way to get over worry, anxiety, and depression is to list out what is bothering you. When this is done it clears room in the mind, it gets a lot off of your shoulders so perhaps you can think more clearly.
Do Not Be Anxious Over Anything…
Once you have given your problems to the Lord Jesus, they are in good hands.  The Bible clearly tells us to trust in the Lord with ALL our mind and to not lean on our own understanding of things; further we are to acknowledge Him in all our ways for our paths to be straighten (Proverbs 3 v5-6).
At the end of the day, we will have hard moments come upon us.  How we respond is what really makes the difference.  The Bible tells us that we should not be depressed, but if we are, we have our God to take our problems to.
We can go to the Lord to get the answers we need and help we need to get out of depression. We do not need to be anxious over anything but to simply stay in prayer and supplication with thankfulness to our God (Philippians 4 v6-7).
Thankfulness and Gratefulness Are Keys
If you are depressed about material things or worldly possessions, seek God first and all your desires will be added to you (Matthew 6 v33). If you're worried about a business or project at your job, be thankful.
The Bible says even though you walk through the valley of the shadow of death, we are not to fear any evil because God is with us and will comfort us (Psalm 23 v4). Ultimately, if you are depressed Jesus asked you to do something (and I am a living testimony that it is pretty much the only thing that will work).
Go to Jesus, all who work hard and have heavy burdens resting on you; go to Jesus and Jesus Christ will give you peace.  Take your burdens to the burden-solver and know that the battle is the Lords.  God bless you today in Jesus name.  Amen.
Selah (this article is based upon Zechariah 13)
Thank you for joining us today. It's always a pleasure to have you. BibleStudyMinistry.com (BSM), believes the Bible is one assimilated account leading and pointing to Jesus the Messiah. Also to His Kingdom on the Earth, and His Royal Family.

We appreciate and are grateful for all your love and support in all ways possible… even something as simple as leaving a cool or encouraging comment. Blessings to you.
Not on our exclusive newsletter? Sign up for PDFs, live Q&As, and more!
=
Leave a comment below of your thoughts…
Or do it here on Google – Facebook or Twitter. We're also on Instagram…
Share the article on your favorite social media outlet; help the Word flow out into all nations!