As for the Sons of Merari Numbers 4 – The Lord said: Moses, find out how many men between thirty and fifty are in the two Levite clans of Merari. Nevertheless, count only those who are able to work at the sacred tent.
The Merarites will be responsible for carrying the frames of the tent and its other pieces. These include the bars, the posts, the stands, as well as the posts that support the courtyard, together with their stands, tent pegs, and ropes.
---
Numbers 4
29 As for the sons of Merari, thou shalt number them after their families, by the house of their fathers;

30 From thirty years old and upward even unto fifty years old shalt thou number them, every one that entereth into the service, to do the work of the tabernacle of the congregation.

31 And this is the charge of their burden, according to all their service in the tabernacle of the congregation; the boards of the tabernacle, and the bars thereof, and the pillars thereof, and sockets thereof,

32 And the pillars of the court round about, and their sockets, and their pins, and their cords, with all their instruments, and with all their service: and by name ye shall reckon the instruments of the charge of their burden.

33 This is the service of the families of the sons of Merari, according to all their service, in the tabernacle of the congregation, under the hand of Ithamar the son of Aaron the priest.
---
The house of Aaron were the chief priests among the Kingdom of Priests, who are the children of Israel. The Levites were given to the house of Aaron to operate the hands of the LORD AHAYAH in the earth. They were committed to doing the service of the ALMIGHTY.
This is the layout and foundation of the kingdom of Heaven; it is mostly overlooked by the churches today. The blanket message of, "come to CHRIST," is not followed up by the rich history to which the ALMIGHTY of Israel originally established HIS nation with.
---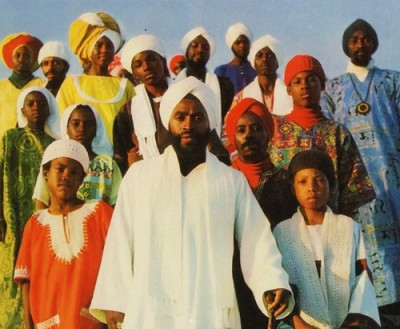 From that time Jesus began to preach, and to say, Repent: for the kingdom of heaven is at hand. The disciples asked, "Lord, wilt thou at this time restore again the kingdom to Israel?" And ye shall be unto me a kingdom of priests and a holy nation. These are the words which thou shalt speak unto the children of Israel.
BibleStudyMinistry.com with KingdomOfPriests.com are working together with others to usher in the Kingdom of the ALMIGHTY! Join us!
PLEASE share this Post with OTHERS; it is time for the history, prophecy, and principles to be brought out!

Leave a comment also!
2021 will be a revealing year, stay close to the prophets of the ALMIGHTY!
Share the article on your favorite social media outlet; help the Word flow out into all nations!