One World Religion Talks Continuing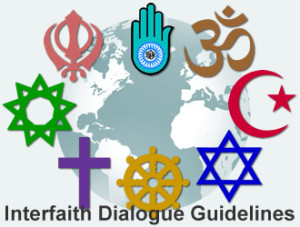 For those who understand prophecy, the video above can ring a lot of alarms. Bringing the world religions together, on the surface, appears harmless and even necessary to do in the world we live in.
First thing to do is lose any emotion in every message you receive from people, news, and media. Second, locate and identify the facts.
From my perspective, religion is not necessary; Kingdom or kingdomship is.
God is mainly concerned with a one world Kingdom, with Jesus the Messiah from God as King, and His Kingdom being governed by His laws, statutes, ordinances, commandments, and judgements.
God wants His Kingdom ran with the spirit of love. Religious tolerance is great, if we can get people to stop killing people in the name of God around the world.
However, religion is not what Jesus Christ came to give us; Jesus the Messiah from God, came to give us a Kingdom to rule. If we focus on this, we will make better strides toward Jesus Christ.
BSM on Facebook (like this, like us on FB) 
(have a twitter account? Follow us)
Share the article on your favorite social media outlet; help the Word flow out into all nations!