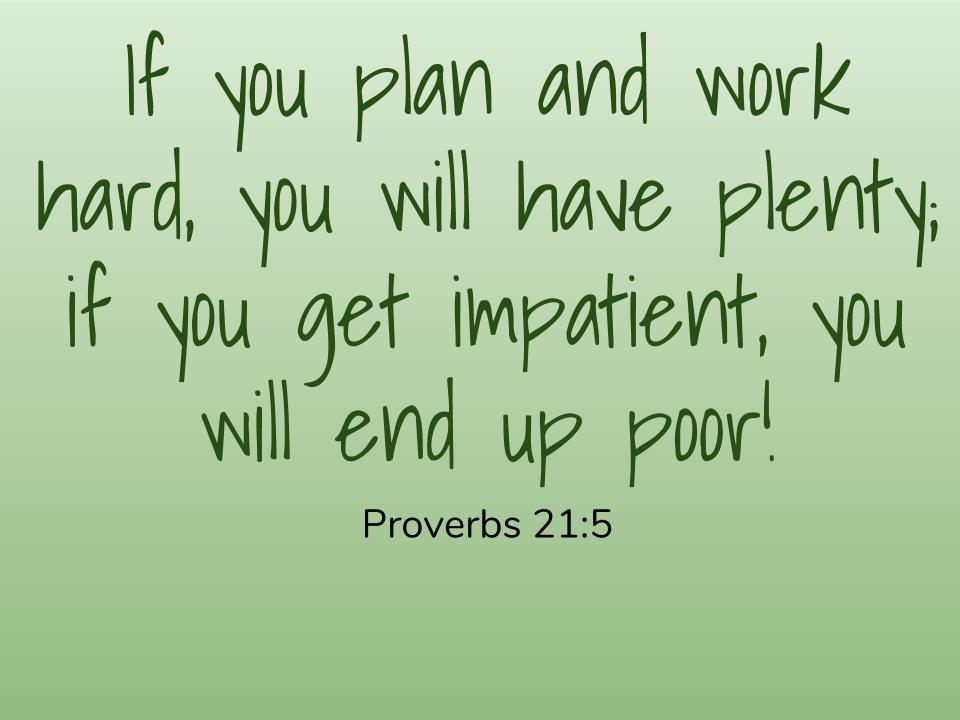 The Plan of the Diligent
If you plan well and work hard, you will have plenty of goodness and mercy. What happens all too often for many people is that they get impatient.
Their impatience leads to derailment of plans, unpredictable behavior, inconsistent activities, and sometimes downright greedy decisions and impulses. It ultimately leads them to the poorhouse.
They end up in poverty because of their impatience.
Create a great plan, and work the plan without the worry of trying to get rich quick or rich at all. Focus on servitude and be diligent. Amen.
Thank you for joining us today, it's always a pleasure to have you. BibleStudyMinistry.com (BSM), believes the Bible is one assimilated account leading and pointing to Jesus the Messiah, His Kingdom on the Earth, and His Royal Family.
BSM also believes the Bible has a lot of profound and practical wisdom everyone can use in the journey of life and towards the Kingdom of the Lord.
Leave a comment
What are some things people typically don't plan for or work diligently towards?
===
Share the article on your favorite social media outlet; help the Word flow out into all nations!