What Have I to Do with Thee Jesus?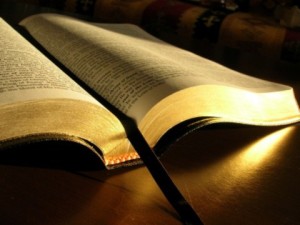 Luke 8
28 When he saw Jesus, he cried out, and fell down before him, and with a loud voice said, What have I to do with thee, Jesus, thou Son of God most high? I beseech thee, torment me not.
When the demon saw Jesus, he bowed down to greatness and majesty, but also got a pressing question all demons want to know when they encounter Jesus the Messiah from God.
The demon asked Jesus, the son of God, please DO NOT TORMENT ME! Looks like Jesus has dominion and authority over the demons; but it also looks like Jesus has torment in His hands also.
We must remember and know this!
BSM on Facebook (like this, like us on FB) 
(have a twitter account? Follow us)
Share the article on your favorite social media outlet; help the Word flow out into all nations!