What do we need to know about Rebellion?
What does the Bible say about rebellion? Below is a list of ten things the Bible says about rebellion and what we need to do and can do about it!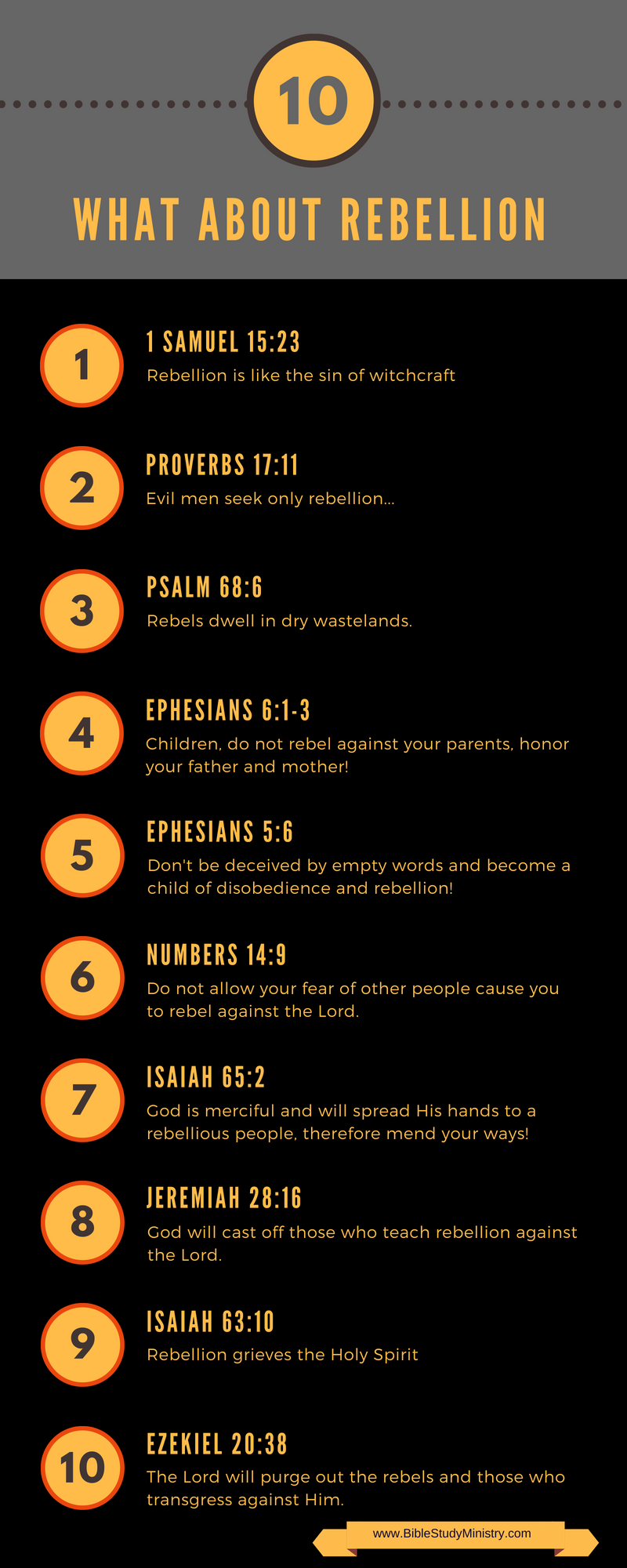 I will purge you of those who rebel and transgress against me. I will bring them out of the land where they live as foreign residents, but they will not enter the land of Israel. Then you will know that I am the LORD.
Selah
Thank you for joining us today. It's always a pleasure to have you. BibleStudyMinistry.com (BSM), believes the Bible is one assimilated account leading and pointing to Jesus the Messiah. Also to His Kingdom on the Earth, and His Royal Family.

We appreciate and are grateful for all your love and support in all ways possible… even something as simple as leaving a cool or encouraging comment. Blessings to you.
Not on our exclusive newsletter? Sign up for PDFs, live Q&As, and more!
=
Leave a comment below of your thoughts…
Or do it here on Google – Facebook or Twitter. We're also on Instagram…
Share the article on your favorite social media outlet; help the Word flow out into all nations!