Happy Passover this 2015
In Exodus chapter 12, God instituted the passover under the order of the Levitical priesthood. This is said because under the order of Melchizedek, the bread and wine was already on the table.
The passover was instituted to be held forever, and to take place on the 14th day of the first month according to the calendar of the God of Israel.
See full study on the passover
This is today and we thank our God for it. Jesus became our passover as mentioned in I Corinthians 5:7 and we are to celebrate and memorialize what God has done for us through sacrifice.
God bless you!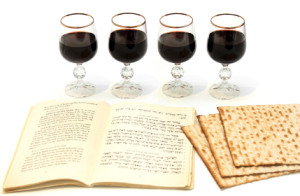 Share the article on your favorite social media outlet; help the Word flow out into all nations!