Genesis 31: Jacob Upends Laban in Business and Glory: Laban learned that Jacob came out on top in the business deals and had taken all of his wealth and glory. Laban wasn't happy with Jacob anymore, no more smiles.
On top of this, the LORD commanded Jacob to return to the land of his fathers (Canaan). The second son of Isaac informed his wives of his plans of returning; he also shared with them how their father had ill-treated him in business.
They were in full support of Jacob their husband; they made a plan to leave without formal "good-byes" because Jacob was concerned about Laban's possible vengeful actions. Laban learned about this also and pursued after Jacob.
Leaving without a Farewell, Jacob?
He caught him after seven days, but GOD spoke to him in a dream to do nothing to Jacob, either good or bad. Laban did however condemned Jacob for leaving without allowing him to say farewell to his daughters and grandkids.
He told Jacob the only reason he isn't getting physical (fighting) is because the GOD of Jacob's father told him not to. They settled the score and made a covenant with each other as Jacob called the place, Galeed.
Jacob vowed not to afflict Laban's daughters nor to take wives outside of them; he also vowed to be cordial towards Laban (Genesis 31).
Takeaways:
Principle: The energy we put out, negative or positive, will come back upon us in one way or another. Laban did not do well by Jacob, and in the end, the LORD propelled Jacob above Laban.
History: After the birth of Joseph, the tribes of Israel are just one brother from being the 12 we have today.
Prophecy: The business battle between Jacob and Laban led Jacob to head back to his land in Canaan with his father Isaac. The LORD will now continue the building of HIS nation with the seed of Abraham.
From that time Jesus began to preach, and to say, Repent: for the kingdom of heaven is at hand. The disciples asked, "Lord, wilt thou at this time restore again the kingdom to Israel?" And ye shall be unto me a kingdom of priests and a holy nation. These are the words which thou shalt speak unto the children of Israel.
BibleStudyMinistry.com with KingdomOfPriests.com are working together with others to usher in the Kingdom of the ALMIGHTY! Join us!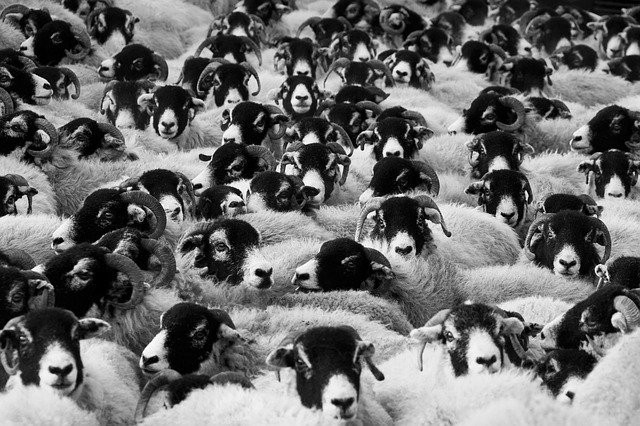 ---
PLEASE share this Post with OTHERS; it is time for the history, prophecy, and principles to be brought out!

Leave a comment also!
Share the article on your favorite social media outlet; help the Word flow out into all nations!