Exodus Chapter 33 Summary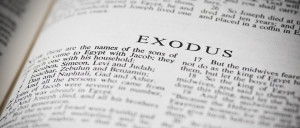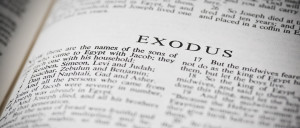 The Lord comes to a final decision here in chapter 33, that He will send an angel to go with the children of Israel into the lands of the Canaanites.
God made sure Moses told the people God is ready and willing to destroy all of the children of Israel in a moment because of their sin.
Moses took the tabernacle and set it outside the camp, far from the people and officially named it the Tabernacle of the Congregation. Who ever wanted to seek God had to go outside of the camp to the tabernacle of the congregation to do so.
The people would witness Moses going to the tabernacle and the cloudy pillar would come down as Moses entered in. It is written in this chapter that God spoke to Moses face to face, like a man speaks to his friend.
In the relationship build, Moses asks to actually see God, and this was if he had found any grace from God. Moses only heard a voice coming from the cloud behind the veil all the time he communed with God.
God told Moses that He will show him His presence and goodness to pass before him. Nevertheless, Moses was not allowed to see God's face, in fact, no man could see God's face and live! God gave Moses his instructions of how the situation will go; Moses will get to see the back portion of body of God, but not God's face.
Please it to the Most High God to add blessings to the reading and doing of His Holy Word through His Son Jesus Christ. So Be It!
You're welcomed to join Our Newsletter for 9 Special Studies and a New Study Every Week Sent to Your Email Address in text, audio, or video form. Also you'll be first to know when we have live Bible studies online or prayer calls!
Read Exodus Chapter 33 Here Now!
(have a twitter account? Follow us)
Share the article on your favorite social media outlet; help the Word flow out into all nations!