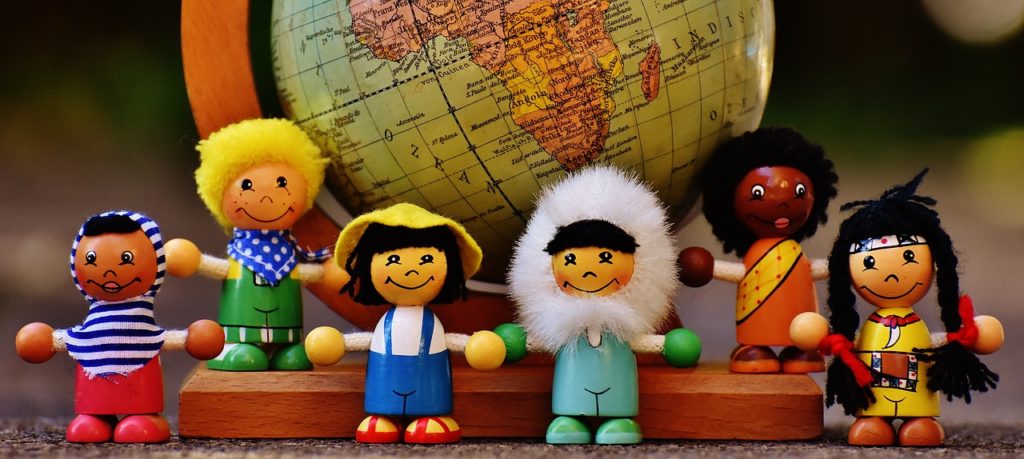 How Is Your Christian Beliefs Improving the World Today?
Most people never take this question into account because of many psychological notions that take over the mind. One of those notions is that God is going to do it all for us. This leaves all mankind to do is tell people about God, either how good God is or how scary and dangerous God is, and wait for God to do His business.
Welcome to BibleStudyMinistry.com (BSM), your online bible study supplement source, where we post blogs, study topics, chapter studies, and all things pertaining to scripture, so we can share the biblical story best we can with you.
The second notion is that those who are Christians (or have any other religious orientation), are separate from those who do not have a christian belief or religious orientation. Therefore, they do not need to mingle with non believers or with those who have a different religious orientation than that of their own.
These two primary psychological notions impede the growth and the evangelical ability of those types, in being able to improve the current world we all dwell in today.
Jesus Christ ordered His disciples to go into all the world and deliver the news and teachings of the gospel to every creature (Mark 16:15). Even if someone is too shy to speak to other humans, they are to preach to the birds, fish, and trees, in order to deliver this gospel to every creature.
Does this mean Christians have to tote a Bible, knock on doors, and offer to teach the gospel…?
What this means today, is that as Christians, we are not only subject to getting the finest private jet to speed across the atlantic ocean to preach the gospel to developing or developed countries. We also have the directive to go right across the street or across town to speak to our neighbors concerning the gospel as well.
Does this mean Christians have to tote a Bible, knock on doors, and offer to teach the gospel as our friends at the Watchtower Bible and Tract Society do?
Not particularly.
Their method is only one form of preaching the gospel. Alternatively, we can do something as simple as be a friend to someone. We can lend a helping hand to someone, with no strings attached. We can can volunteer, and offer ways to improve other people's lives, in the name, strength, and manner of Jesus Christ.
If we truly understand the Christian way, if we understand the purpose and strength of what we are suppose to do, then we know we are a light to the world (Matthew 5:14-16).
A light cannot be hid or set at nought. A light is to shine for others to see the way. We cannot have hardened hearts, anger, hostility, deceit, lies, frustration, and any other evil way in our hearts. If so, we cannot be true lights to the world.
Our good works of being a friend, helping a stranger, directing a pal who may be in the midst of struggles, is our way of glorifying God, and allowing God to be glorified in their eyes.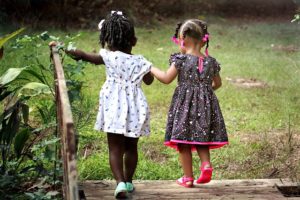 As you become a friend, they will eventually want to see AND know where you're able to receive and store up all the goodness of God that is within you.
Now, where you're able to store up the goodness of the Lord may come from your place of worship, it may be your private study and meditation on God, or it may be biblestudyministry.com, your online supplement study source (shameless plug).
Nevertheless, if you build bridges of friendship, of brotherhood and sisterhood, and build it on pure foundations, for people to convert themselves upon, things will workout. If you build to improve their own awareness and thus improve their own lives, ultimately their spiritual citizenship orientation; you will be successful in every way.
This can't be done with an ill mindset. An ill mindset directs people to do as long as the person being done for reciprecates. That may be that they attend your church on your behalf, meet with you and continually take steps in the direction "you" desire.
It's a mentality that says, "as long as something is done in return, I will continue to do." This mindset wants people t0 do what you believe a person should do who is receiving, then you can be a friend. This is bad, a bad mindset.
This is a something for something mentality, which is not the way God operates. Good works must be done purely for edification and growth, beit they grow with you or somewhere else; this is genuine light, this is genuine love and charity.
When someone asks, as was done in this posting, how is your Christian beliefs improving the world today, or society, you will be able to feel confident and conscientiously-free in saying, "in every way possible."
This begins with study, with injecting feelings integrated in your study, with practice, and the application of the ways of Jesus Christ into your life. This will affect the lives of those around you, ecologically affecting the world.
I pray you receive this today, in Jesus name! Amen.
Thanks for joining us today, At BibleStudyMinistry.com (BSM), we believe the Bible is one integrated story that leads to Jesus Christ, His Kingdom on the Earth, with His Royal Family, and that the Bible has profound practical wisdom we all can use as we journey towards the Kingdom together.
This is why we post blogs, study topics, chapter studies, and more things coming soon. We appreciate and are grateful for all your love and support in any way possible, even something as simple as sharing a post. Blessings to you.
BSM
Elder Ishe for BibleStudyMinistry.com, your online, Bible Supplement source!
Also, please join our newsletter, where we share studies and lessons in the Bible, 90% of Christians and people aren't aware of in subjects concerning Jesus, history, prophecy, principle, and the true gospel.
You'll get these studies weekly. Sign up right now!
Check out one of our previous study topics. They are brief supplement to get you in and out, back to your day with a lesson under your belt of God's Word.
View by clicking the link after the arrow ==> Sit On My Right Hand
===
==
Share the article on your favorite social media outlet; help the Word flow out into all nations!