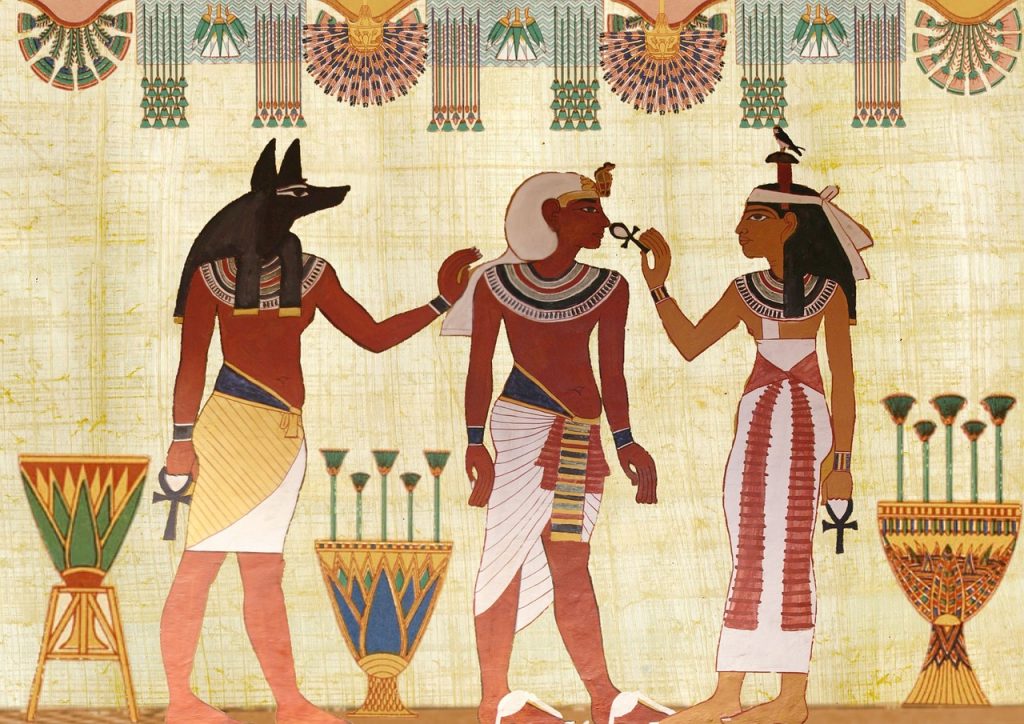 Genesis Chapter 12 Summary
In Genesis chapter twelve, the man Abram is commanded by God to get out of his home country and go to where the Lord God will show him. There is an assumption that God commanded Abram to leave in order to depart from paganism and polytheistic worship.
It is also argued he was leaving based on the disperse of the languages after the tower of Babel. Either way, he was commanded to depart. He would leave that land and journey to the land of Canaan where God would be his guide.
Abram is promised by God to be given land in abundance for himself and his children. Abram left, as ordered, to Canaan with his nephew Lot. The future father of the faithful was 75 years of age when he was commanded to move on (it's never too late to restart).
Famine in Canaan Leads Abram to Egypt
He came to a place called Sichem and one other named Moreh. Canaanites lived there, and the Lord appeared to Abram again reiterating that this is the land he would be given. He built altars there and continued to Bethel and a place called Hai, building altars at both locations.
As he called on the name of the Lord, Abram heads south into Egypt because of a famine in Canaan. While in Egypt, Abram asked his wife Sarai to pretend she was his sister so he would die. The Egyptian princes desired Sarai for Pharaoh because she was very beautiful to look upon.
The Pharaoh gave Abram sheep, oxen, asses, cattle, men and maid servants for Sarai. The Lord God began to build Abram's wealth and prestige in the area. However, God laid in on the situation with Pharaoh, and it was revealed that Sarai was indeed Abram's wife. The Pharaoh sent Abram, and Sarai out of the country because of that act.
This the summary of Genesis chapter 12!
Selah
Thank you for joining us today. It's always a pleasure to have you. BibleStudyMinistry.com (BSM), believes the Bible is one assimilated account leading and pointing to Jesus the Messiah. Also to His Kingdom on the Earth, and His Royal Family.

BSM also believes the Bible has a lot of profound and practical wisdom everyone can use in the journey of life; and towards the Kingdom of the Lord.

You'll find we blog and vlog on different study topics, chapter studies, current events, biblical interludes, and all things pertaining to scripture. We do all of this so we can share this story the best we can with you.

We appreciate and are grateful for all your love and support in all ways possible… even something as simple as leaving a cool or encouraging comment. Blessings to you.
Not on our exclusive newsletter? Sign up for PDFs, live Q&As, and more!
Leave a comment below of your thoughts…
Or do it here on Google – Facebook or Twitter. We're also on Instagram…
Share the article on your favorite social media outlet; help the Word flow out into all nations!