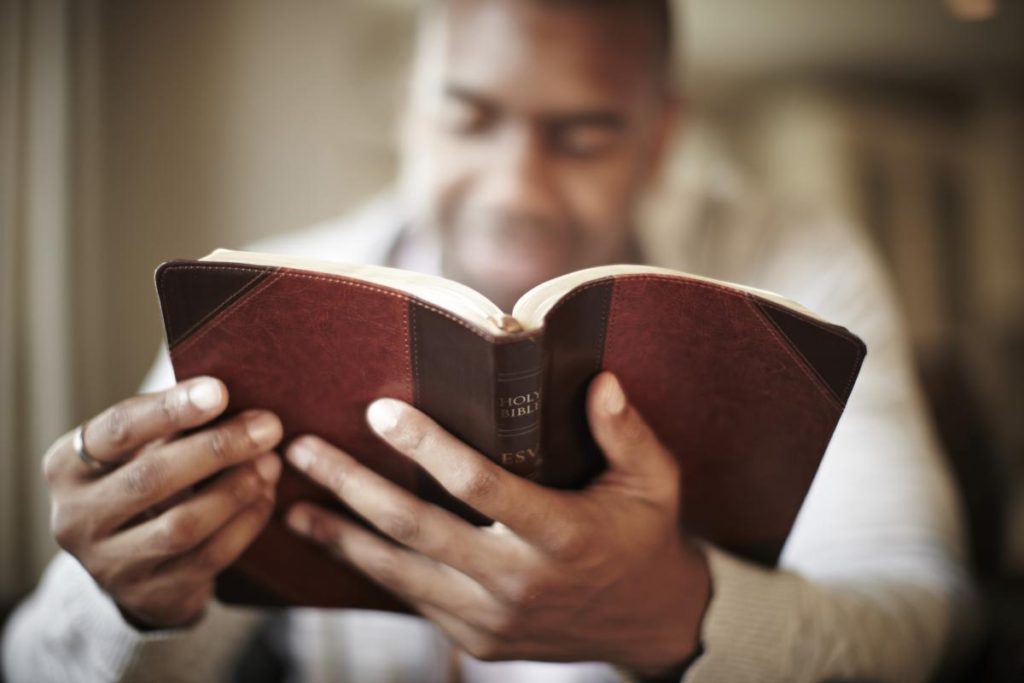 1 Samuel Chapter 25 Summary
This is an interesting chapter because it displays how people felt about rulership during these times. Chapter 25 of first Samuel begins with the news that Samuel the prophet has died and Israel all came out to bury him and lament over his life.
Welcome to BibleStudyMinistry.com's chapter summary series, do you need a quick summary of a chapter in the Bible, join us for the journey and learn a lot in our chapter summary series. Now back to 1st Samuel chapter 25 summary.
David and his crew of mighty men are still in the wilderness and while there, they heard about a man who was very prosperous and desired to see if he would be so kind as to allow them some food and resources, because David's men helped to protect wild beasts from tampering with his 3,000 sheep and 1,000 goats.
The man's name was Nabal and he was a rude and uncivil type, arrogant, and traditional, but he had a beautiful wife who had good understanding of things. David sent men to greet him peaceably. Nabal wasn't having none of David.
Who is David?, Nabal Asked!
In fact he asked, "Who is David?" Nabal considered David a rebel servant breaking away from his master Saul. He told David and his crew to take a hike. David was enraged and decided to kill the man and take his prosperity. However, one of the servants of the house told Nabal's wife, Abigail what just transpired.
Watch how this Proverbs chapter 31 (virtuous) woman responded.
She quickly got a full feast of a meal ready for David and his men. Then she met them as they were coming up, coming up to kill mind you. She did not tell her impolite husband of her doings. This woman bowed before David and begins seeking mercy.
She tells David how foolish her husband is or can be, and request of David not to shed any blood today. She even butters David up by saying the Lord is with him and that he will be ruler over Israel soon enough.
David Exercised Godly Patience
She begs that David should ignore this small thing here with her husband. David listened to her and blessed her for stopping him from killing that day and avenging himself. Days later, Nabal threw a party and got drunk. However, the next day his wife told him what happened with David.
He became so angry he didn't talk to her and ten days later he had a heart attack and died. The scriptures actually said the Lord smote him. Therefore, we don't really know how he died, but we're guessing a stroke or heart attack (occurs often in coldhearted rude people).
Upon Nabal's death, David sends for Abigail to be his wife and she takes the offer (she said YES!!). David, also took a woman named Ahinoam from Jezreel as a wife also.
What happened to Michal, Saul's daughter?
Saul gave her to another man, he just knew or believed David wasn't coming back, plus he only gave her to David because he was trying to kill David. Wow, and this is the summary of 1st Samuel chapter 25.
Thanks for joining us today, At BibleStudyMinistry.com (BSM), we believe the Bible is one integrated story that leads to Jesus Christ, His Kingdom on the Earth, with His Royal Family, and that the Bible has profound practical wisdom we all can use as we journey towards the Kingdom together.

This is why we post blogs, study topics, chapter studies, and all things pertaining to scripture, so we can share this story best we can with you. We appreciate and are grateful for all your love and support in any way possible, even something as simple as sharing a post. Blessings to you.
BSM
Elder Ishe for BibleStudyMinistry.com, your online, Bible Supplement source!
Also, please join our newsletter, where we share studies and lessons in the Bible, 90% of Christians and people aren't aware of in subjects concerning Jesus, history, prophecy, principle, and the true gospel.
You'll get these studies weekly. Sign up right now!
===
==
HBDTMBD
Share the article on your favorite social media outlet; help the Word flow out into all nations!