2 Kings chapter 9 summary commenced with Elisha the prophet; he called for one of the younger prophets to run an errand for him. The errand would lead the young prophet into Samaria.
Elisha ordered the younger prophet to get a box of oil, go to Ramoth-Gilead, and visit a man named Jehu. The young prophet was commanded to take Jehu into an inner chamber, pour the oil onto his head and proclaim the God of Israel had anointed Jehu as king over Israel.
After the young prophet performs this, he was to leave and flee immediately. The young prophet did exactly as Elisha had ordered him. He went to Ramoth-Gilead, Jehu was hanging out with his crew and the young prophet approached them and asked for Jehu.
2 Kings chapter 9 summary 
He and Jehu went into an inner chamber and the young prophet proclaimed the message to Jehu. The message included the pronounced demise of the current king, Ahab, and his wife who would be eaten by dogs.
The young prophet opened the door and left. Jehu came out and told him men what the secrecy was about, and when they heard, they blew the trumpet and announced Jehu as king.
Jehu began to go right to work to secure his anointed throne. He went to kill current king of Israel, Joram, who laid recovering from war wounds in Jezreel; he along with the king of Judah, Ahaziah.
Jehu bullied Joram's security forcing them to join him. This prompted Joram and Ahaziah to come out to see exactly what was going on. Joram realized it was a coup d'etat, and he yelled, "Treachery!"
Jehu Goes On a Killing Spree
As he tried to escape, he was shot dead by Jehu's arrow. Jehu's captain, a man named Bidkar, was ordered to throw Joram's body in the same field Ahab had "treacherously" stolen from Naboth.
The king of Judah also tried to flee, but Jehu's guys caught him too, and killed him as he died in the field of Megiddo. Nevertheless, his remains were brought back to Judah and buried.
Jezebel heard Jehu was coming for her next. He was on his way to her palace, so she put on some makeup and did her hair, and waited for him. Kinda weird, okay, really weird, but anyway, she verbally compared him to Zimri.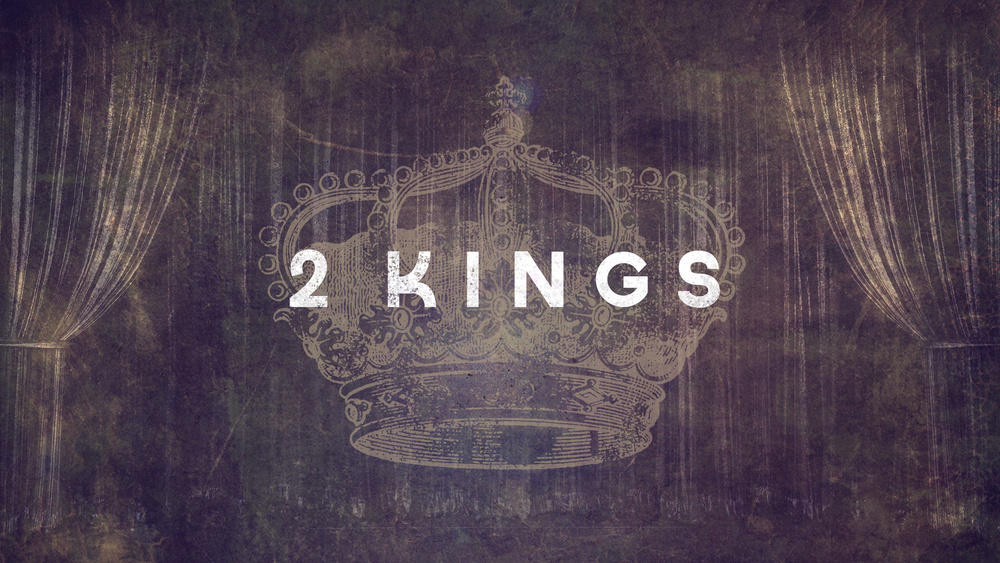 For those who do not remember Zimri, he was a chariot commander who killed king Elah of Samaria/Israel. However, the kingdom did not support him, so he ended up killing himself. He would only "rule" just seven days into his reign.
Back to Jezebel; she compared Jehu to Zimri, which prompted Jehu to ask her servants who was on his side. Most of them agreed and he ordered them to throw her down. They did!
Her blood sprinkled everywhere, as Jehu and his men sat and ate. After a few hours of eating and jiving around, Jehu recalled that she was a king's daughter. All this meant was that she should have a proper burial.
The eerie part of this was that when he decided to get her remains, nothing of her was left, just a skull, feet, and palms. Jehu declared prophecy had been fulfilled by Elisha.
This is the bloody chapter and summary of 2 Kings chapter 9! Glory to the God of Israel.
Selah
Thank you for joining us today. It's always a pleasure to have you. BibleStudyMinistry.com (BSM), believes the Bible is one assimilated account leading and pointing to Jesus the Messiah, to His Kingdom on the Earth, and His Royal Family.
Not on our exclusive newsletter? You still have a chance, so sign up for PDFs, live Q&As, and more!
=
Or do it here on Google – Facebook or Twitter. We're also on Instagram…
What do you think about this chapter? How can you utilize this chapter to improve your life, your walk or search for salvation? How is this chapter relevant towards the Kingdom of God?
Leave your comments below and edify others…!
Share the article on your favorite social media outlet; help the Word flow out into all nations!