To the Unknown God Jesus Christ Webinar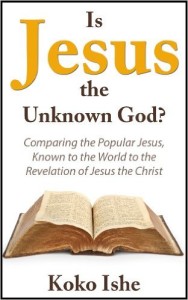 Peace and blessings. Yesterday BibleStudyMinistry.com did our very first live, yes LIVE, Bible Study Webinar.
We're happy to say it went well. We plan on doing these weekly and sprucing up our communication via video audio and live sessions, and we thought it best to begin with The Unknown God Bible Study.
If you didn't get a chance to be with us live, you can join us next week, or you can go view the replay.
This is an excellent way to brace yourself with knowledge, wisdom, and understanding in addition to where you currently go to worship and praise God.
We feel God said through Paul and Peter to study and show yourself approved. This is why we study the Word of God, because it teaches us how to live today and prepare for tomorrow, in God's coming Kingdom on the earth!
I'm excited, we're excited, and hopefully you are also and we learn and grow together. The link to last night's webinar is right here. Check it out if you will and we'll see you next time.
BSM on Facebook (like this, like us on FB) 
(have a twitter account? Follow us)
(Visited 5 times, 1 visits today)